Los Angeles Car Accident Lawyers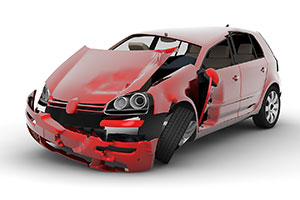 As often today as ever, automobile collisions continue to be one of the leading types of accidents that result in serious personal injury. Drivers are often inattentive, aggressive or dangerous behind the wheel, and fail to exercise due care for the safety of others. Many car accidents are caused due to the negligent actions of another driver, such as speeding, swerving, running traffic lights, reckless driving, texting while driving or driving under the influence of drugs or alcohol. These bad decisions can have devastating consequences, both for the driver and the victim. Many car accident victims suffer serious injuries in head-on accidents, rear-end accidents and rollover accidents, and may require immediate medical attention. The cost of recovery for car accident injuries may escalate quickly, and victims may find it difficult to keep up with a growing pile of bills they did not ask for.
If your car accident injuries were caused by another driver's negligent behavior behind the wheel, there are some very important steps you should follow. For example, the first thing you should do is begin documenting your injuries. Be detailed, as those details may come in handy to a skilled injury lawyer representing your case. It is also a good idea to keep a running journal of the progress of your injuries and recovery as well as complete medical records, invoices and other documentation related not only to your injuries, but also to any consequences you may have suffered as a result of your injuries.
Car Accidents with Injuries
The experienced legal team at The Kaufman Law Firm and trial lawyer, Martin Kaufman understand what it takes to win a case and ensure that their clients are financially compensated to the maximum extent possible as a result of a car accident. Without question, we will do everything in our power to demonstrate our 23 years of legal skill that will ensure that you will have the highest level of representation possible. Our firm treats every case as though it is our biggest, and we will work tirelessly to explore every option toward building a winning case for financial compensation. It is our belief that those who are deemed responsible should pay compensation to the fullest extent, and we will fight to see that you get it.