Los Angeles Motorcycle Accident Lawyers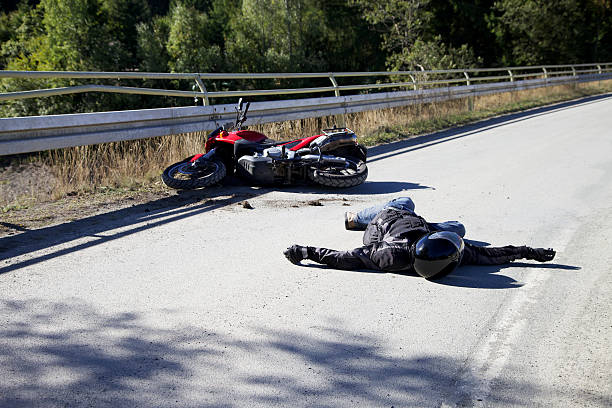 Motorcycle accidents commonly occur in situations where the driver of a car is unaware of a motorcycle in their immediate vicinity, or misjudges the actions of a motorcyclist while sharing the road. In many cases, motorcycle accidents are caused because drivers are simply not aware of the rules and regulations as it pertains to motorcycles, and thus do little to maintain safety. Because of this tendency toward gross negligence, many motorcycle accidents are caused by drivers who are simply unaware of the rights of motorcyclists or unaware of their presence on the road entirely.
When compared to those of a standard motor vehicle such as an automobile, there are few safety protections available on a motorcycle. With the exception of protective gear such as helmets, gloves and special materials such as leathers which can help to absorb some effects of road rash, scrapes or lacerations, motorcyclists are often at the mercy of the accident and how it unfolds. The victims of motorcycle accidents are almost always thrown from their vehicle and can suffer unimaginable trauma in addition to broken bones, internal injuries, spinal injuries, head and brain injuries and fatal injuries. Many of these injuries will require extensive medical attention, which comes at an astronomical financial cost. For this reason, there are laws that enable motorcycle accident victims to seek compensation for any costs incurred that relate to recovery, or lost wages due to inability to work, as well as other damages.
Qualified Motorcycle Accident Attorneys
The Kaufman Law Firm and trial lawyer, Martin Kaufman have over 40 years combined experience representing the needs of motorcycle accident victims throughout the Los Angeles area. Our firm appreciates the rights of motorcyclists on the road, and we believe in your right to compensation for any injuries suffered in a serious motorcycle accident. Our team of legal professionals will work hard to provide you with the most detailed, thorough case possible, and we will aggressively pursue compensation on your behalf.